FLU FIGHTERS
Flufighters explains why some people get really sick, even die from flu, while others don't? I used the first two weeks of 'lockdown' to write exactly what works – how to win the cold war and boost your immunity with natural non-toxic nutrients.
Colds and flu, including COVID-19, are viral diseases that a healthy immune system should be able to fight off with natural immunity. But what is a healthy immune system and how can you promote your own immune power with diet and nutrients?
WHAT THE BOOK COVERS
This book explains:
How viruses work and where are their weaknesses
Why animals that make vitamin C rarely succumb to flu or colds.
The truth about vitamin C and how to use it when you're infected.
How black elderberry blocks viral replication.
Why vitamin D levels crash in winter to make us more susceptible.
Other critical immune support nutrients from selenium to zinc.
How intravenous vitamin C saves lives in those with respiratory distress.
You'll also discover how to restore and maintain a healthy immune system when not infected, complete with recipes for foods and drinks, and what to eat, drink and supplement when you are under attack to shorten duration and severity of colds and flu.
HOW TO ORDER THE BOOK
The book is available in paperback from some independent health stores and from HOLFORDirect). ORDER FLU FIGHTERS here. It's also available from Amazon, as well as a Kindle E-book and Audible Audiobook. The book has now launched in Italy. It can be ordered from www.gruppomacro.com.The French edition is available from www.macroeditions.com
COVID NEWS UPDATES
Follow on my Facebook page and sign up to my E-News mailing list to receive my blogs and reports Also see the Blogs & Reports and Research Updates & Resources sections below with more details and downloads relating to COVID-19 and Vitamin C.
C4UK CAMPAIGN
In 2020 the C4UK Campaign was launched. Vitamin C is a safe, inexpensive and highly effective anti-viral nutrient in the right amount, both for prevention of colds, reducing duration and severity, and for the treatment of COVID-19 in the acute phase with life-saving potential. Yet it is classified as 'fake information', not recommended by governments and rarely prescribed by doctors. This has to change. Sign our petition.
Watch the 4 minute film above to find out how vitamin C has transformed viral treatment in China and is doing so in the US, resulting in zero deaths in a number of Intensive Care Units. Plus what you can do for yourself at the first sign of symptoms.
Listen to FLU FIGHTERS Podcast Series
The FLU FIGHTER podcast series supports the book FLU FIGHTERS. I've gone to the top to interview experts in my FLU FIGHTERS podcast series to tell you the truth about the clinical trials.
PATRICK HOLFORD IN CONVERSATION WITH DR DAVID GRIMES AND DR TESS LAWRIE
Other Approaches to Covid
Vaccination is one approach to covid, triggering acquired immunity. But what else can be employed a) to support innate immunity and b) to supress viral replication? In this month's podcast I'll be updating you on three strong candidates – vitamin C, vitamin D and the anti-parasite drug Ivermectin – by talking to vitamin D expert Dr David Grimes and Ivermectin expert Dr Tess Lawrie as well as updating you on a review of 12 vitamin C for covid trials.
David Grimes qualified in medicine at Manchester University in 1966. He was appointed Consultant in General Medicine and Gastroenterology in Blackburn, Lancashire, in 1977 and he finally retired at the end of 2014. He was concerned about the geographic, social and ethnic variations in health affecting his patients and the local population, and this led to a long research interest that identified the immense importance of vitamin D in our health.
Dr Tess Lawrie is founder of the British Ivermectin Recommendation Development Group (bird-group.org), is the Director of the Evidence-Based Medicine Consultancy Ltd, and founded the community interest company EbMCsquared this year to address the public need for transparent and objective research related to covid-19 therapeutics. She is author of over 80 published research papers and is committed to improve the quality of healthcare globally through rigorous research as a founder member of the World Council for Health.
PATRICK HOLFORD IN CONVERSATION WITH JEROME BURNE
All Things Covid
Today my podcast guest is the award-winning medical journalist Jerome Burne who has exposed many a scandal, been first to the press with numerous breakthroughs, both in complementary and mainstream medicine.
His latest piece, in the Daily Mail last month was on Long covid. In this podcast, we're going to discuss all things covid related, from vaccines to vitamins, long covid, anti-viral drugs such as Ivermectin, and the politics behind the current and alternative approaches to the pandemic.
PATRICK HOLFORD IN CONVERSATION WITH PROFESSOR SHIRLEY MCILVENNY
Nutritional Approaches to Long Covid
In my latest podcast I am joined by Professor Shirley McIlvenny, a doctor originally from Northern Ireland but now on the Gold Coast of Australia who works at the National Institute of Integrative Medicine and has been both a Professor of Family Medicine and Education. She is an expert in post covid, or long covid and how to recover naturally. Dr Shirley has a excellent online programme to take you through the process of speeding up recovery from long covid which includes very informative webinars and an e-book.
When you sign up here please use the code PH10 because Dr Shirley will both give you a 5% discount and donate 10% of your course fee to help fund our vitamin C care home study. [No-one has ever measured what elderly people in care homes actually need in the way of vitamin C. With almost half of all covid deaths in the first wave being in care homes we have to find out. Grandparents lives matter].
PATRICK HOLFORD IN CONVERSATION WITH PROFESSOR MARIK, DR VIZCAYCHIPI AND PROFSSOR CARR
Can Vitamin C in Critical Covid Save Lives?
Can vitamin C in critical Covid save lives? That's the topic of this podcast. I'm going to be talking to three of my co-authors of our review on vitamin C and Covid – Professor of Medicine Paul Marik, who is Chief of the Division of Pulmonary and Critical Care Medicine at Eastern Virginia Medical School and Dr Marcela Vizcaychipi, Head of Research in Intensive Care Medicine at the Chelsea and Westminster Foundation. But first, to give us a good background to the dynamics and the use of vitamin C in viral infection I'm talking to Associate Professor Anitra Carr who is Director of the Nutrition in Medicine Research Group at Otago University in New Zealand.
PATRICK HOLFORD IN CONVERSATION WITH DR RICHARD CHENG, CHINA.
Vitamin C Trials in China: Combatting the Virus
Chinese hospitals have decreased deaths and increased survival. Why? With three trials under way, and a mandate from the Shanghai Medical Board to treat COVID-19 patients in ICU with high dose vitamin C, China are leading the way in effective treatment of respiratory distress. The first 50 preliminary cases show no deaths, no safety issues and faster recovery. I talk to Dr Cheng, in Shanghai, about the trials and what's happening in hospitals in Wuhan.
UPDATE: Vitamin C saves lives – 3 Chinese hospitals report. The results from the trials in China are now available.
How Vitamin C Reverses Respiratory Diseases: The Mechanism
How does vitamin C work to reverse acute respiratory distress – the life threatening syndrome that's claiming lives? A new theory, proposed by research biochemist, Doris Loh from Hong Kong, explains close up how vitamin C works to effect recovery. We'll learn about the different types of vitamin C, the doses that make a difference, the co-factor nutrients that help vitamin C restore your immunity and what to do if COVID-19 strikes you. [See Resources section to follow her work].
What We Know about Vitamin C and Infections: 60 Years of Science
Vitamin C is the most researched vitamin, with 60 years of evidence relating to colds, flu and other infections. An increasing body of evidence is showing that it can speed up recovery from pneumonia, shorten severity and duration of infections, as well as reducing need for ventilators and ICU care. At the forefront of razor sharp analysis of the scientific evidence for the past 40 years is Professor Harri Hemila, from the Department of Public Health at the University of Helsinki in Finland.
The Sharp End of Treatment – How Intravenous Vitamin C is Saving Lives
I'm going to be looking at the sharp end of viral infections and lung damage, talking to Dr Paul Marik, Professor of Critical Care Medicine at East Virginia Medical School in the US, Dr Anton in South Africa using intravenous vitamin C in lung disease, and Dr Shirley McIlvenny, formerly a UK GP now using intravenous and high dose vitamin C, and other nutrients to keep you healthy, now practising in Australia. [See Resources section to follow their work].
Vitamin C and the Importance for Your Immune Health and Beyond
I'm going to be joined by a man every nutritional therapist will know – Dr Thomas Levy, who wrote the book -more a compendium – called Curing The Incurable. It documents every study, be in the lab on cells, or in the clinic on people, on every viral and bacterial and infectious disease ever treated by vitamin C, going all the way back to the 40's. With 80 years of research and 25 years of clinical practice using high dose oral and intravenous vitamin C, I can think of no-one better to conclude our first series of podcasts focusing on vitamin C and its potential for health, both for this pandemic and beyond.
Supporting Supplements
The Patrick Holford range of supplements has been formulated to support optimal health, including immune health.
THE PACKS
The backbone of a supplement programme is an optimum multivitamin and mineral, plus extra vitamin C and an essential fat capsule, providing both omega-3 and 6. These three supplements are provided on their own (see below) or contained in packs like the Optimum Nutrition Pack. If over 50 the enhanced version, the 100% Health Pack, provides one extra anti-oxidant as AGE Antioxidant (see below) and a Brain Food capsule. The Hybrid Pack provides two AGE Antioxidant capsules daily, plus optimum multivitamin and mineral, with extra vitamin C and essential fats, both omega-3 and 6. So, the Hybrid Pack is the best in terms of immune support.
POST C RESTORATION COMBO
The Post C Restoration combo has been designed by Patrick Holford for anyone who needs natural support following a viral attack. It contains a month's supply of ImmuneC and Allex (see details below).
IMMUNEC® TABLETS
This is a specially designed blend that includes(per tablet) Vitamin C as ascorbic acid (900mg), Zinc (3mg) and Black Elderberry extract (4% flavonoids -100mg) plus ginger (40mg) and bilberry (2% anthocyanidins – 20mg). Vitamin C and Zinc contribute to the normal function of the immune system. Black elderberry bilberry and ginger have antioxidant benefits.
If you are unsure about your Vitamin C levels it now possible to test with some NEW Vitamin C Urine Test Strips.
IMMUNEC® HIGH STRENGTH POWDER
This potent powder provides a tasty, sugar-free pH balanced Vitamin C powder with half ascorbic acid and half ascorbates plus black elderberry, bilberry and ginger, for the normal function of the immune system. This perfect PH formula is ideal for rapid recovery. The minerals zinc, magnesium, potassium, calcium and manganese ascorbate, deliver significant amounts of immune friendly minerals with frequent use. It is naturally flavoured with black elderberry, famous for its role in supporting immune response, and ginger. The powder can be diluted in water and gives flexibility on amount within the recommended intake directions. A teaspoon gives 4.5g of vitamin C.
ALLEX®
Allex is a combination supplement designed to provide essential immune support. Its unique formula contains (3 a day). Vitamin C (49mg), along with Quercetin (765mg), Glutamine (750mg), MSM (750mg) and Bromelain (200mg). It is vegan, yeast and gluten-free, so is completely free from wheat, milk products, yeast, corn, soya or other common allergens.
VITAMIN D3 HIGH STRENGTH 3000IU
This NEW unique formula has 100% active ingredients and is the first to contain D3 in a Shiitake mushroom powder base (a great source of Vitamin D). Derived from lichen. One of the strongest formulations of its kind, this 'pure filled' capsule is 'high strength'. D3 is frequently derived from animal sources, but this formula is vegan and registered by the Vegan Society.
ESSENTIALS4VEGANS
NEW Essentials4Vegans is a combination of the four nutrients that are hardest to get on a vegan diet – vitamin B12, vitamin D, omega-3 DHA and the phospholipid choline. Taking two vegecaps a day provides these four nutrients in optimal amounts: Vitamin B12 10µg, Vitamin D3, derived from lichen, 1000iu (25µg), Omega-3 DHA 250mg, Choline 200mg. Registered by the Vegan Society.
Includes Optimum Nutrition Formula, Essentials4Vegans and ImmuneC.
GET UP & GO®
Get Up & Go is a delicious breakfast shake combining wholefoods with vitamins, minerals, essential fats, protein & super-soluble glucommannan fibre. Mix with and milk and 100g of berries into a tasty shake – a nutritious way to start the day for the whole family! It provides substantial amounts of vitamins and minerals, so there's no need to take a multi as well. For example, there's 939mg of vitamin C and 15mg of zinc per serving. It also provides 1g of glucomannan fibre which is a highly soluble plant fibre that fills the stomach to give a feeling of satiety and promotes weight loss as part of a calorie-controlled diet. It's the perfect low GL diet breakfast.
AGE ANTIOXIDANT
Antioxidants protect our bodies from free radicals in the environment that are produced as a by-product of normal metabolism. Over time, exposure to harmful free radicals can damage cells and may contribute to the ageing process.
AGE Antioxidant contains (2 capsules) Vitamin E (125iu/85mg) and selenium(50µg) which contribute to the protection of cells from oxidative stress. Selenium contributes to the normal function of the immune system. It also contains glutathione(50mg) alpha lipoic acid(10mg), CoQ10(10mg) and beta-carotene(5mg) potent phytonutrient Resveratrol(20mg).
All Patrick Holford products are available from good health food shops and direct from www.HOLFORDirect.com or call 0370 3341576.
Research Updates & Resources
Prolonged early steroid use cuts risk of death by 71%
An Italian study just in, shows that early and prolonged use of full dose steroid (methylprednisolone) in ICU patients reduced risk of death by 71%. This is better than the results reported two weeks ago using the steroid dexamethasone, which reported a third reduction in mortality for those on ventilators. This Italian study researchers is part of the FLCCC who have reported a 3.5% mortality in their ICU, compared to the UK's average of 42% mortality in ICUs (Source: ICNARC), using their MATH+ protocol. The M stands for methylprednisolone, the A for ascorbic acid. The T is thiamine(B1), the H is heparin (anti-coagulant) and the + is for zinc, vitamin D, magnesium, melatonin and famatodine. FLCCC is headed by Professor Paul Marik whom I interviewed in both my podcast.
ICNARC REPORTS
CRITICAL CARE MANAGEMENT PROTOCOL
Professor Paul Marik MD's Covid-19 Critical Care Management protocol
The following website provides information on how to treat the Covid-19 virus using intravenous vitamin C – https://ivc-covid.com/
FLU FIGHTERS
Download this pdf of all the References and Resources in The Flu Fighters.
Surviving Respiratory Distress – Chapter 9 of Flu Fighters.
Recipes for Winning the Cold War
FIND OUT MORE ABOUT THE PODCAST INTERVIEWEES
Doris Loh
You can read more about Doris Loh's Vitamin C research here.
Dr Paul Marik
Dr Paul Marik's group: https://covid19criticalcare.com/
https://www.facebook.com/FrontlineCovid19CriticalCare/
Dr Anton
Facebook @doctoranton Youtube: #doctoranton
Dr Shirley McIlvenny
info@drshirleymd.com
What the Experts and Journalists Say
"Don't read this book if you want someone else to think for you. Do read this book if you want to think for yourself. If you were in any doubt about media propaganda or bias, this book arms you with the facts to make the choice for yourself and your family. The information in this book is just what we ALL need right now. Patrick shows us the overwhelming truth about what these simple, inexpensive but nonetheless essential nutrients can do for supporting our immunity. But it's not just about a single vitamin. You'll learn it's about a team of vitamins, minerals, antioxidants & plant extracts with which we have evolved to provide synergistic immune support and to combat viral infections. What a difference they make!"
Antony Haynes, Nutritional Therapist, Functional Medicine Practitioner/teacher/author.
"Flu Fighters is a very good book and I recommend it. Patrick Holford has a naturally engaging way of writing. More importantly, he consistently puts forward research-based details to back up everything he says. If you want to know what you, and your body, and your supplements, and your diet can all do to fight flu, this is the book for you." 
Andrew Saul PhD, Editor, Orthomolecular Medicine News Service (OMNS)
"This book should be in the hands of every ICU team fighting COVID-19 and other infections. Informative, well-written, and research-backed, it shows you how to take charge of your own immunity in the midst of this deadly world-wide pandemic."
Dr Hyla Cass MD, author of 8 Weeks to Vibrant health
"This expert deep dive into the inner workings of vitamin C explains why claims it is a natural defender against viruses such as COVID-19 make perfect sense. They have been long dismissed as quackery. Time for ill-informed sceptics to line up for humble pie. Listening out for sound of trucks piled with vitamin C to start trundling to hospitals around the country."
Jerome Burne, award-winning medical journalist
"Patrick's great strength has always been an ability to inspire and make complicated information accessible. This book is a timely synthesis of research informed food and supplementation strategies for prevention and restoration to empower your immunity."
Heather Rosa, Dean of the Institute for Optimum Nutrition and Nutritional Therapist
"It is rare for a book to be turned round as quickly as Patrick has achieved. Flu Fighters is packed full of such significant information to enable as many people as possible to benefit from the wealth of detailed knowledge he has at his fingertips. It is to be hoped that those in positions of power and influence, will put aside any preconceived prejudices; give this book the attention it deserves; and join him in taking forward the fight for a healthier future."  
Dr Rona Tutt OBE, Chair of the Food for the Brain Foundation
"Flu fighters provides unequivocal arguments that we can have control over how our immune system responds and Patrick Holford shares compelling evidence that vitamin C can save lives. This is a must read book for anyone who wants to protect themselves from viruses and also contains important guidelines on what to do should you succumb to sickness. The clear evidence that is discussed should be at the forefront of how the healthcare system responds to the current pandemic."
Emma Jamieson, Nutritional Therapist and Functional Medicine Practitioner
"Flu Fighters dispels the ominous darkness of pandemics like COVID-19 with radiant hope bursting with easy to follow recommendations supported by extensive credible research. This book is a treasure that gives the reader an edge in staying optimal during challenging times."
Doris Loh, vitamin C and biochemistry research scientist
"This is one of the most sensible, comprehensive and helpful guides to immune-boosting supplements I've read.  Based on his years of practice with multiple clients, and his knowledge of biological science, Patrick Holford tells us what works and why. He shows us the biochemistry of how specific vitamins boost immunity, citing peer reviewed studies where they exist.  This book can empower you to take charge of your health, build resilience, and successfully use natural substances not only to keep you healthy, but even to help treat acute illness."
Sally Kempton, meditation teacher and author
"Our need to stay healthy has become more vital than ever in the face of the worldwide pandemic. This informative book reveals how to keep our immune systems strong enough to fight viruses, by harnessing the power of vitamin C and other nutrient rich supplements and foods."
Frances Ive, health writer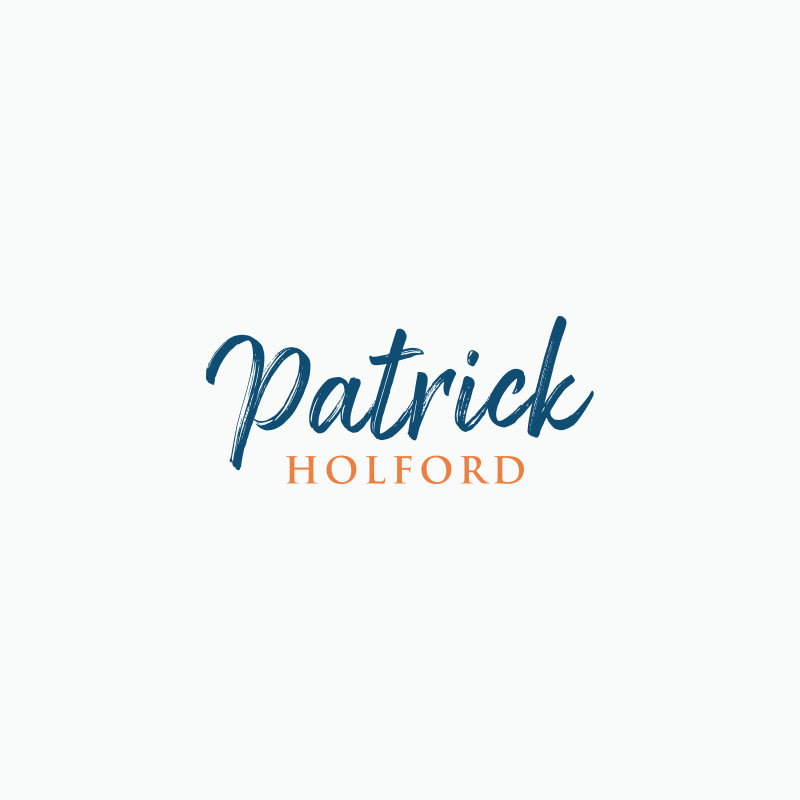 Flu Fighters
holfordmembers